So, I finally finished Shadow of the Colossus and to be honest after I finished it, I was grateful for the experience, but saddened that it had to come to an end. I know I could always replay it yeah, but there was something about playing SotC day after day, despite knowing of what's to come, considering I've spoiled the game long ago when the Game Grumps did an LP of it, that never stopped me from wanting to play the game myself of course and yes, this game is totally worth the praise it gets. There's just something that makes the experience of playing it so special and I think it has to do with the balance of traveling with your horse, Agro, in these quiet, calming ventures through the game's barren, yet beautiful world. Then, eventually marking your target, the Colossi and going for the kill, hanging on to dear life to slay these giants, in the most intense and nail-biting moments in gaming, just to save a girl.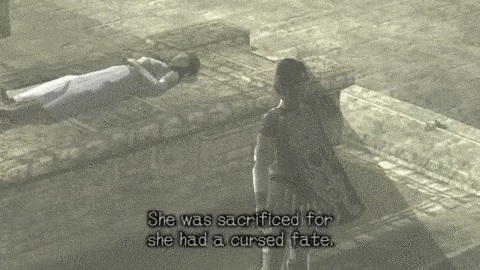 I think this balance is what makes SotC such a captivating and amazing experience, it's not just the balance it's how that balance is executed throughout the game, there's just never a dull moment. The plot is quite basic, but what truly shines when it comes to the game's narrative is just how everything is shown to you by visual information, nothing is ever in your face about what happens in the duration of the game, the narrative is shaped by what you see throughout and what is being visually stated(There's so many details in the game like this, even outside of the cutscenes), there's only a few moments of exposition and that really works for the game's show and not tell approach. The saving your loved one, in the process of questioning your own morality is that type of story in any form of media(NieR/NieR: Automata is one of my favs for that reason as well) that I just adore, so it gets bonus points for that.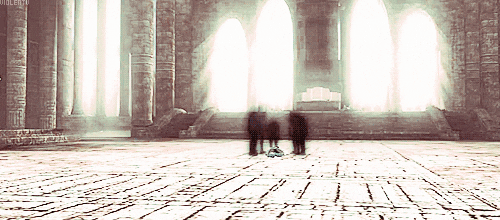 The movement physics given to Wander brings this very satisfying feeling of weightiness and looseness that makes fighting the Colossi and just exploring the world itself, a very rewarding task(You can joke about Wander's walking animation, but the way it's animated gives off this visual dopamine for me, that it's something I can't ever get enough of). Speaking of the Colossi, the majority of them are actually very fun to fight and are all interesting confrontations, there was definitely some frustration had when fighting a couple of them, not to the detriment of the game, since that made defeating them all the more relieving. Most sporting very cool designs, Gaius(3), Phaedra(4), Barba(6), the art direction and character designs are another thing about SotC I can totally appreciate, Wander especially has a design that's very appealing to me as the main character you play as.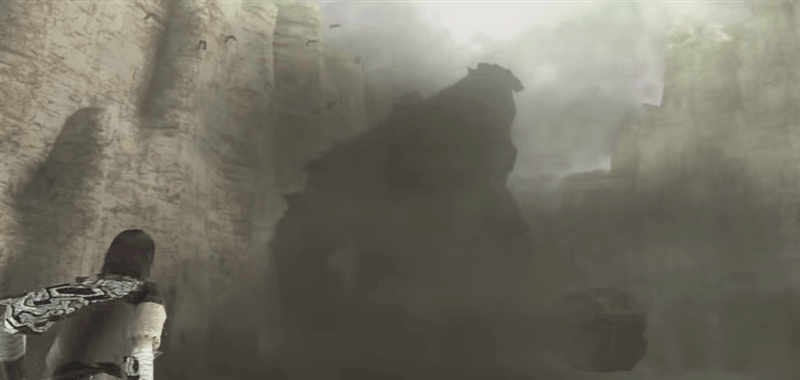 For the PS2 version and the PS3 remaster, there's that bloom effect to the game that gives it this heavenly, dream-like feel to it and it's so appealing to the eyes, there's so much to go into detail about how the game looks, but I think the visual style really holds up, even today. The soundtrack is nothing to down-play either, it really gives the game its identity, adding an extra layer to what the narrative of the game could possibly tell, it really tells a story for every moment that a track accompanies and it is masterful.
Shadow of the Colossus was a game that I kinda already loved from just the footage of it that I saw, but I knew if I just got my hands on it, that it would end up being probably one of my all-time favorite video games and guess what? It definitely is, though time will tell where I'll have it in my top list, but it's up there. The fact that I'm writing about it now, even without much emotional attachment(Oh yeah, the ending definitely made me tear up) in terms of nostalgia anyway, my experience with SotC was a special one and I loved it so, that I felt such an empty void, that I needed to fill it by speaking passionately about it. I don't know if I'll find another game that can give me the same experience that this one did, not to say it's my favorite video game, it was a game that had given me a time in gaming that most others never accomplished and I enjoyed every second of it. I'm definitely looking forward to playing both Ico and The Last Guardian, possibly any game that Team Ico develops.